Fun, educational daytime workshops for primary schools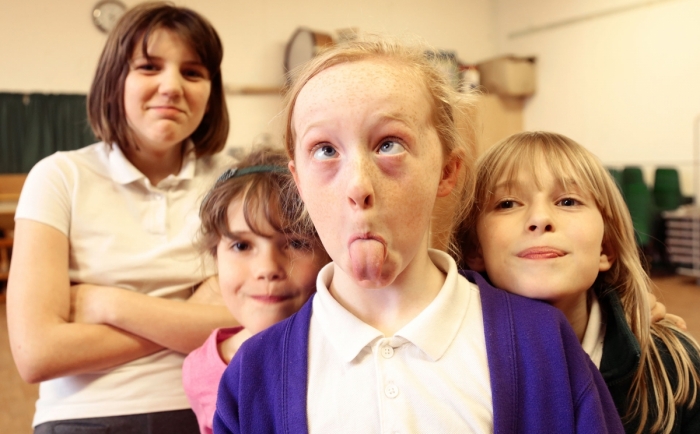 A short film with special effects in a single session!
If you're looking for a great way to introduce children to the fun of filmmaking, look no further! Our film workshops for primary schools deliver an exciting, creative experience for years 1 and up.
Either working from our own scripts or those provided by the class, groups of up to 16 children shoot their own short films in under an hour! They'll learn about cameras, sound, acting and production roles, all while creating a product they'll get to watch again and again. We'll even use a green screen and other tools to create some great special effects!
Depending on your preference, we can also include extra time for a video editing demonstration where children get to watch, listen and provide input as the footage they've just captured is transformed into a finished product.
After the workshops we'll deliver the fully edited films as HD files and on 2 DVDs per group in a week or less. In addition, we throw in a collection of funny bloopers and outtakes and, where possible, some interesting extras that reveal parts of the final editing process.
Our filmmaking tutors are all experienced (they double up as film school tutors in the holidays) and know how to make the sessions a lot of fun. All electronic equipment that we provide is PAT tested and our risk assessments, training and policies are available on request.
Our film workshops are available for a minimum of 2 groups (half day) and a maximum of 4 groups (full day). We are flexible, reasonably priced and always tailor the experience to your individual needs. For more information about these great workshops us the link below to enquire!
ENQUIRE ABOUT OUR FILM WORKSHOPS