Discover musical theatre...
Our Create a Musical courses bring cast, crew and chorus together for an epic, creative experience that's furiously fun and totally unforgettable!
This brand new course gives children the unique opportunity to write, produce and perform their very own musical. Fulfilling every role from crew to star, children on the course create the story, write the songs, build sets and props and take to the stage.
Our Film School courses are great because they allow children's imaginations to run wild. In designing the Create a Musical course we were keen to extend that freedom of creativity into musical theatre and we think we've cracked it!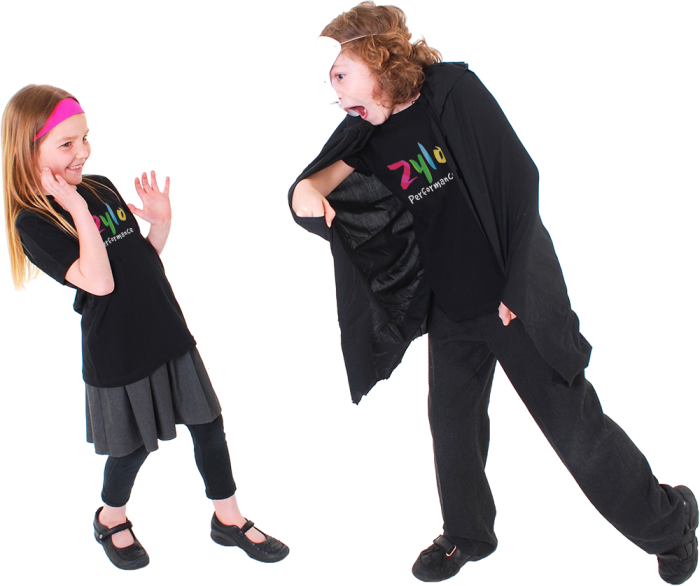 Write their musical
The whole group collaborates on planning the story, characters and songs for their musical.
Form the cast
Children get cast into their roles and divide up vocal solos. Throughout the week they rehearse their performance and recieve one to one vocal coaching.
Form the chorus
When not in the spotlight children become part of the chorus and focus on choir singing and choreography.
Join the crew
Everyone gets a chance to design and create sets, costumes and props as well as managing set changes and learning about lighting and sound.
Perform
At the end of the week, everyone's hard work comes together for the final performance to which friends and family are invited.
Keep it forever!
The performance will be filmed and file downloads will be made available.
From page to stage in 5 days!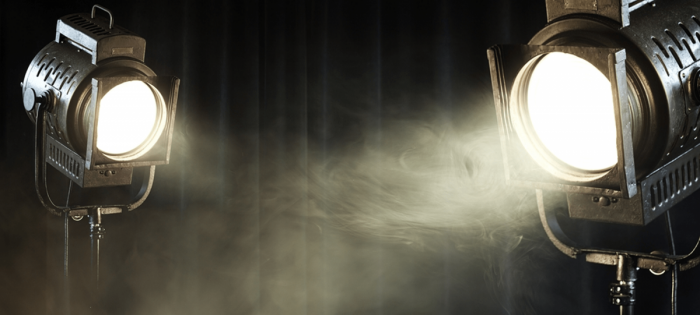 Create a Musical courses run from 9am to 4pm Monday to Friday.
Our tutors are all advanced DBS checked and specialise in either acting, singing, directing or writing. Mandatory policies, training, cover and first aid are in place... and all our tutors are great fun too!
The whole Create a Musical experience, including the performance and file download is available for one low fee, cheaper than many other local theatrical holiday clubs and most childcare in the South East!
One space: £180


Two or more spaces (siblings only): £165 each (£15 discount per child)


Multiple bookings for one child: £165 per booking (£15 discount per booking)
Sign up to our mailing list
We're not taking bookings for any Create a Musical courses right now but if you sign up to our holiday clubs mailing list we'll let you know as soon as we are.
What do people think of our musical theatre courses?
We don't know yet! But they like our other holiday course...
"I am writing to say thank you for the amazing week you have shown Felix. Every day he was full of enthusiasm and delighted to go in, he seems to have made genuine friends in a week and it was heart-warming as a parent to see him thrive. The whole experience has been very professional and I would recommend you to anyone."
- Sophie Requena - Parent
"Thank you so much for the film school this week, James had a fantastic time and i am sure it's an experience that he will never forget. James has already said that he would really love to do it again."
- Gabby Waller - Parent
"I just want to say thanks to you and your team for putting on such a great film school and a fun finishing ceremony. Ava really enjoyed it and is keen to do again. I find it hard to find things she wants to do especially that involve working in a team. She's not keen on sport but loves storytelling, so this is great. I expect she'll be enrolling again. We've watched the films over and over, continue to laugh, and are now quoting from them! It's clear how hard all the tutors must have worked on them."
- Ros Lincoln - Parent
"Thank you so much for having Benedict on your film making course. He really enjoyed every bit of it and still talks about it often. He is very keen to join the next one. I was very impressed with the quality of the resulting films, especially given the very short timescale. This shows how very professional you all were and how incredibly hard you worked."
- Andrea Collins - Parent
"Marcie has had an amazing week. Each day she has come home full of tales of zombies, clapper boards and futuristic cowboys. Such is her commitment, she has got ready each morning without nagging and has stayed up late practicing her lines. I want to thank you for providing her with such an amazing experience which, I am sure that she will always remember."
- Holly - Parent
"Amy, Sam and Jamie would like to say a BIG thank you for the past week. We as their parents would like to say a BIGGER one! We all watched the DVD twice when we got home, and it gets better every time you see it. The kids had a blast this week, including Jamie, who, Monday morning was not convinced he wanted to come! Great work chaps."
- Nicky and Nige Styles - Parents
"Just wanted to say that I was really impressed with what you and the kids had achieved in the week. They all seemed to have really learnt something and enjoyed themselves enormously."
- Lucy Atabey - Parent
"I have learnt how the boom mic works and enjoyed using the camera. The teachers are really entertaining, it proves that you are never too old to have fun."
- Amy - Pupil
"This week was really good. I really enjoyed it, I had so much fun!!!!!!!!!!!!!!!!!!!!!!!!!!!!!!!!!!!!!!!!!!!!!!!!!!!!!!!!"
- Harley - Pupil